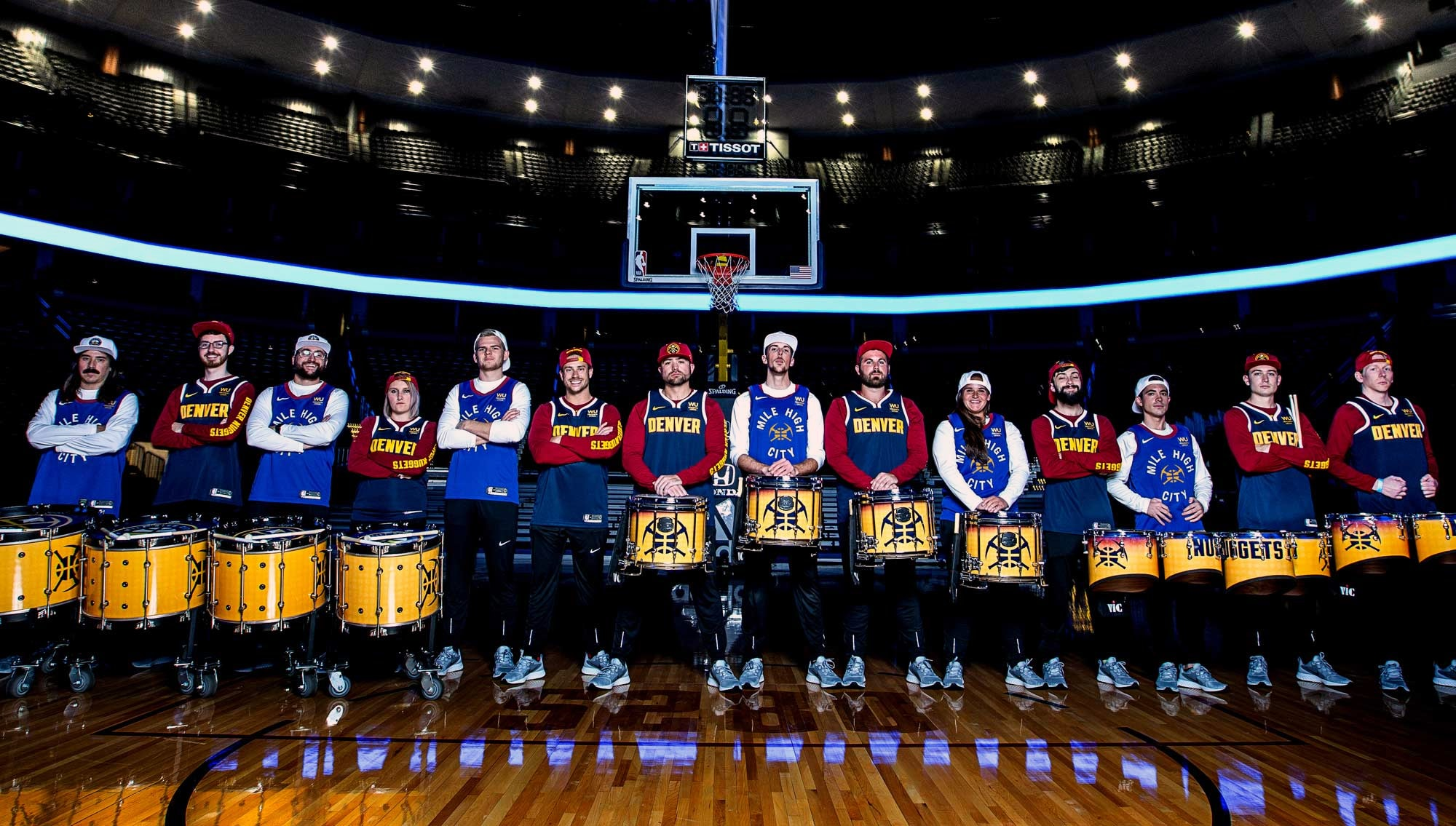 The Denver Nuggets Skyline Drumline is a professional interactive drum team that can be heard in and around Ball Arena, as well as at Nuggets events around the state of Colorado. This group of gifted percussionists perform at every home game during play, timeouts, and select halftimes, making them another prominent element of the nightly entertainment lineup. From the moment fans arrive at Ball Arena, the drumline has an astounding presence that has become a fan favorite.
The Skyline Drumline is also available to perform at corporate and charity events around Denver throughout the year! These talented artists make an unforgettable addition to any business convention, corporate meeting, grand opening, golf tournament, or just about any other event you may be hosting. Questions? Email Nuggets.Entertainment@teamkse.com
---
SKYLINE DRUMLINE RATES
Drumline (5-10 members) $150 per hour/per drummer
One hour minimum for each performance.
If travel is involved, additional fees may apply including but not limited to an overnight flat fee of $100 per player, mileage ($.56/mile/vehicle), drive time ($25/hour/player) and per diem ($48/day/player)